2018 AUSTIN CHICKEN WING FESTIVAL
COVER 3 earns Best Wing - People's Choice with the WINNING WING! Chipotle Ranch dry rubbed wings topped with Chipotle Aioli and Lime Crema, garnished with Roasted Jalapenos!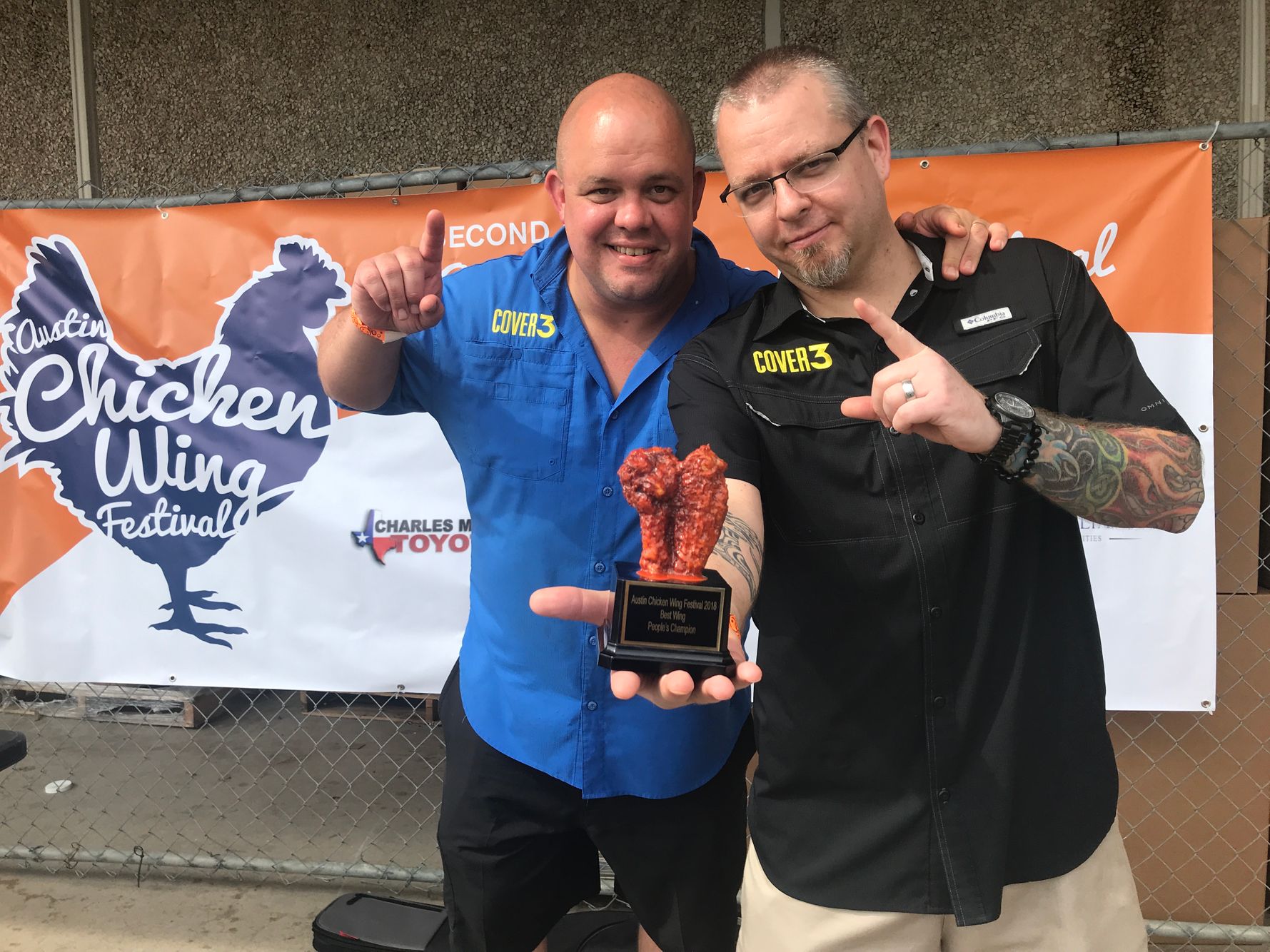 Austin Eater: "Sports bar Wingzup makes the city's best chicken wings, according to judges of the Austin Chicken Wing Festival, which took place yesterday, Sunday, May 20 at the Escoffier School of Culinary Arts. COVER 3 won the audience vote, and Chinese delivery service Tso won the best chicken wing-inspired dish."
ARTICLE CREDIT
by Naudia Chaudhury for EATER AUSTIN on May 21, 2018
https://austin.eater.com/2018/5/21/17376368/dai-due-taqueria-wins-cochon-555s-austin-sidewinder-closing